Breaking news! The light of the full moon has caused the Mystic Spires to emit strange energies! We don't know what they are, but it appears these mysterious forces can be harnessed to heavily reduce the resources needed to merge all Pacts!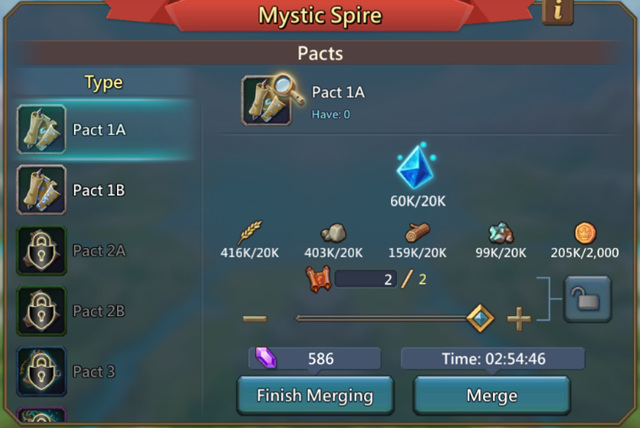 Event Duration: 02/27/18 13:00 ~ 03/13/18 12:59 (GMT)
From 2/27, 13:00 ~ 3/13, 12:59, it will take a lot less Food, Stones, Timber, and Ore to merge your Pacts.
Head to the Mystic Spire and merge away! Hurry, while the full moon lasts!
* Posts are created by game users