Clearing Skirmish 8 is not as hard as it seems, you just need to play clever.

[Skirmish 8 is made for castle 17 and t3 troops, but it will be best to clear it as soon as possible]
1.Enemy Details :-
->Heroes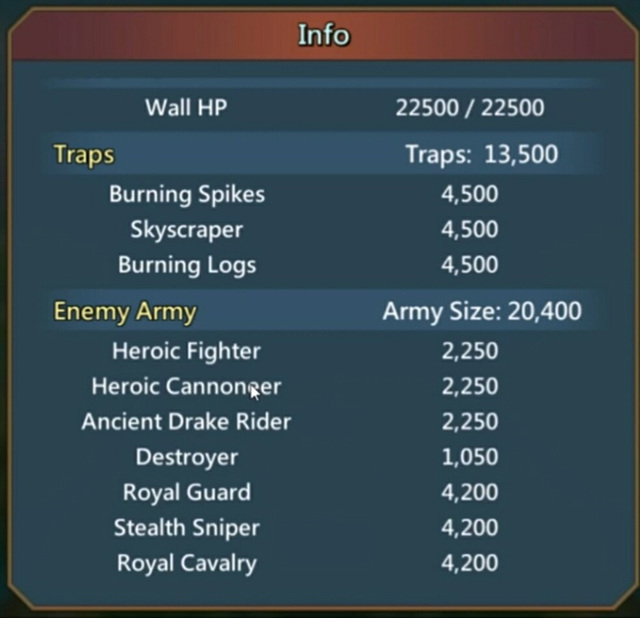 They all epic level heroes but you can ignore them they don't affect the battle very much.
->Troops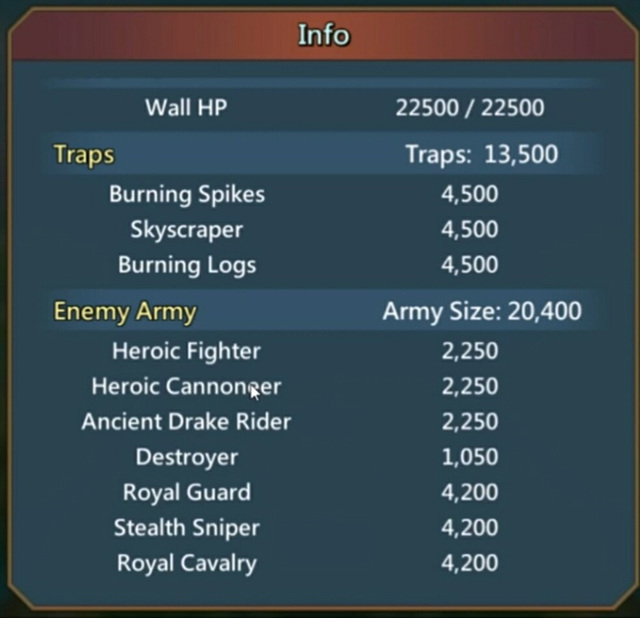 Cavalry ->T3->4,200 T4->2,250
Ranged ->T3->4,200 T4->2,250
Infantry ->T3->4,200 T4->2,250
Siege -> T3->000 T4 -> 1,050
2.How many troops you need:-
The power of each soldier can be compared with 3 things:
Attack
Defense
HP
These three things increase by a star in every tear, according to this:
1 T2 troop is equal to 2 T1 troops
1 T3 is equal to 3 T1 troops
1 T4 is equal to 4 T1 troops
Hence the skirmish 8 army is equal to:
Cavalry ->4200*3+2250*4=21,600
Ranged->4200*3+2250*4=21,600
Infantry->4200*3+2250*4=21,600
Siege->1050*4=4,200
->If you want to clear skirmish 8 with T1 troops you need more than "69000" T1 troops.
[The wall will be hard for T1 so you will need siege for it]
->It is possible that you lose first time because of low moral but you can defeat skirmish if you have near [80k T1/40k T2 Troops]
->It's better to use T2 for it if you have 40k T2 you can defeat skirmish 8 but I recommend at least 50k
3.Heroes:-

Honestly, Heroes Don't play a very big role but sending army without heroes is a foolish step.
->Choose heroes with More Troops Command
->Choose who support your troops (focus on infantry ranged and Cavalry)
->support all three types (you can also add a siege if you have five heroes Unlocked
4.Researchers:-
You need to focus on types of research to empower your troops:
1.Army Attack
2.Army Defense
3.Army Hp
-> it will be the best if you can reach to level 7 in all research
->if you don't want to do this much research focus on cav inf and ranged and reach to at least level 6 in researchers
[ focus on particular researches and reach 6 or 7 because at the low level like 3 or 4 they don't give very much power]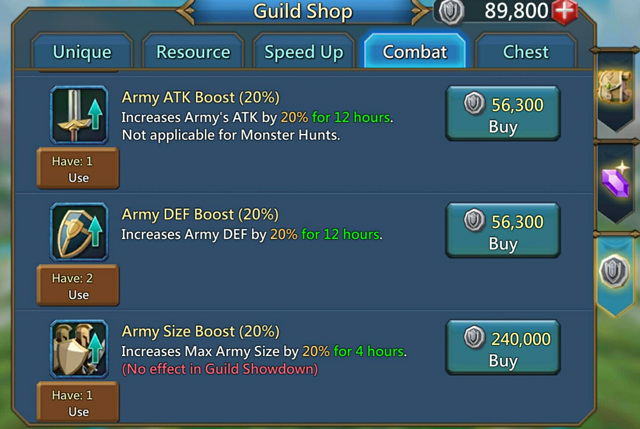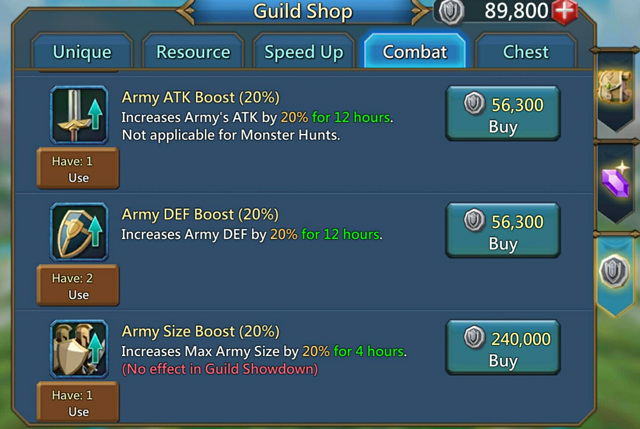 Extra Boost :-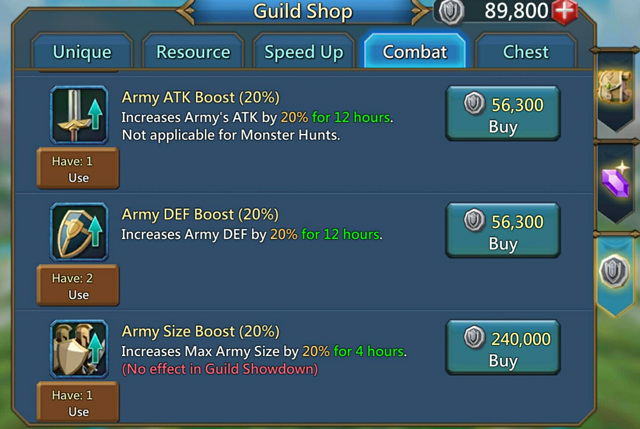 You should use some extra boosts to decrease your loss, it's not a big deal to spend gems on them
[You can also buy them with guild coins]
->Army Attack Boost -> use an army attack boost it will increase attack by 20% (it simply means if you have 50k army it will attack like 60k)
-> Army Defense Boost-> use army defense Boost to get 20% increased Defense also
-> Army Size Boost -> it will increase your army size by 20% (means if you have 50k soldiers it will become 60k)(you can also use 50%)
->Talent Reset ->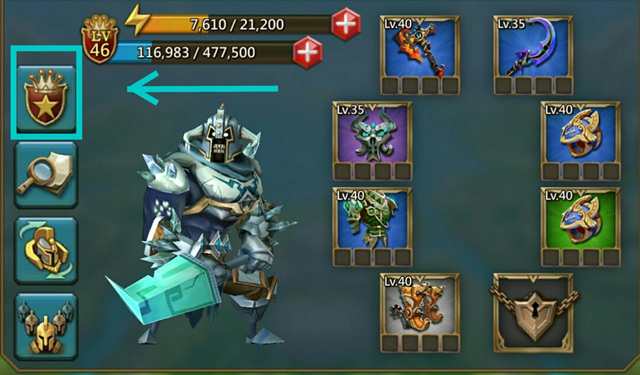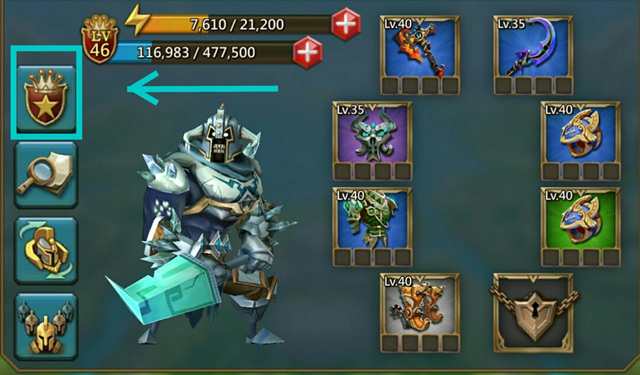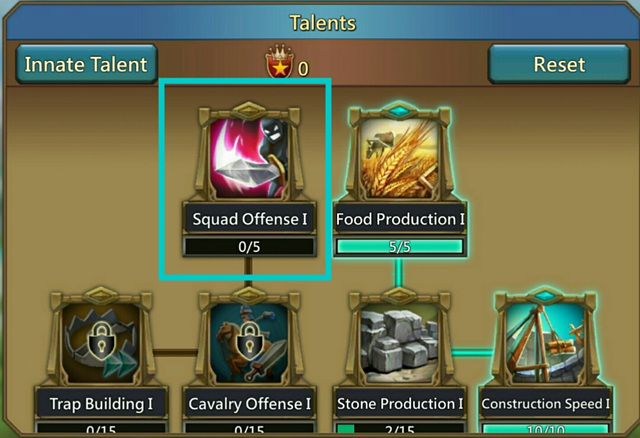 The most useful trick Switch all your talent points to squad offense, it will give you the great boost, and then you can use talent reset to set them back like before.
I AM SURE WITH ALL THESE YOU'LL EASILY CLEAR SKIRMISH 8 WITH FEWER TROOPS THEN EVERYONE RECOMMEND
AND LESS TROOP LOSS
HOPE MY EFFORT WILL HELP
* Posts are created by game users