Gear is everything in this game, Everything!!!! There's good free to pay gear, What do mean??? (doubt/)(doubt/) I see those Rock eyebrows all raised up….. yes it's all FREEEEEEEEE, you will get each piece of this gear from hunting monsters, yep or from gathering. Imagine that ( rubs hands in glee) It's that simple really. This set is ideal for mixed troops, good for all F2P and moderate P2P
Without further ado let's get into it……
1.
INDULGENT VISAGE – (Helmet)
Forge this entirely from drops from the Bon appetit monster, this helmet at legendary status gives you 10% infantry attack and 10% Ranged attack mmmmhhh told you 🙂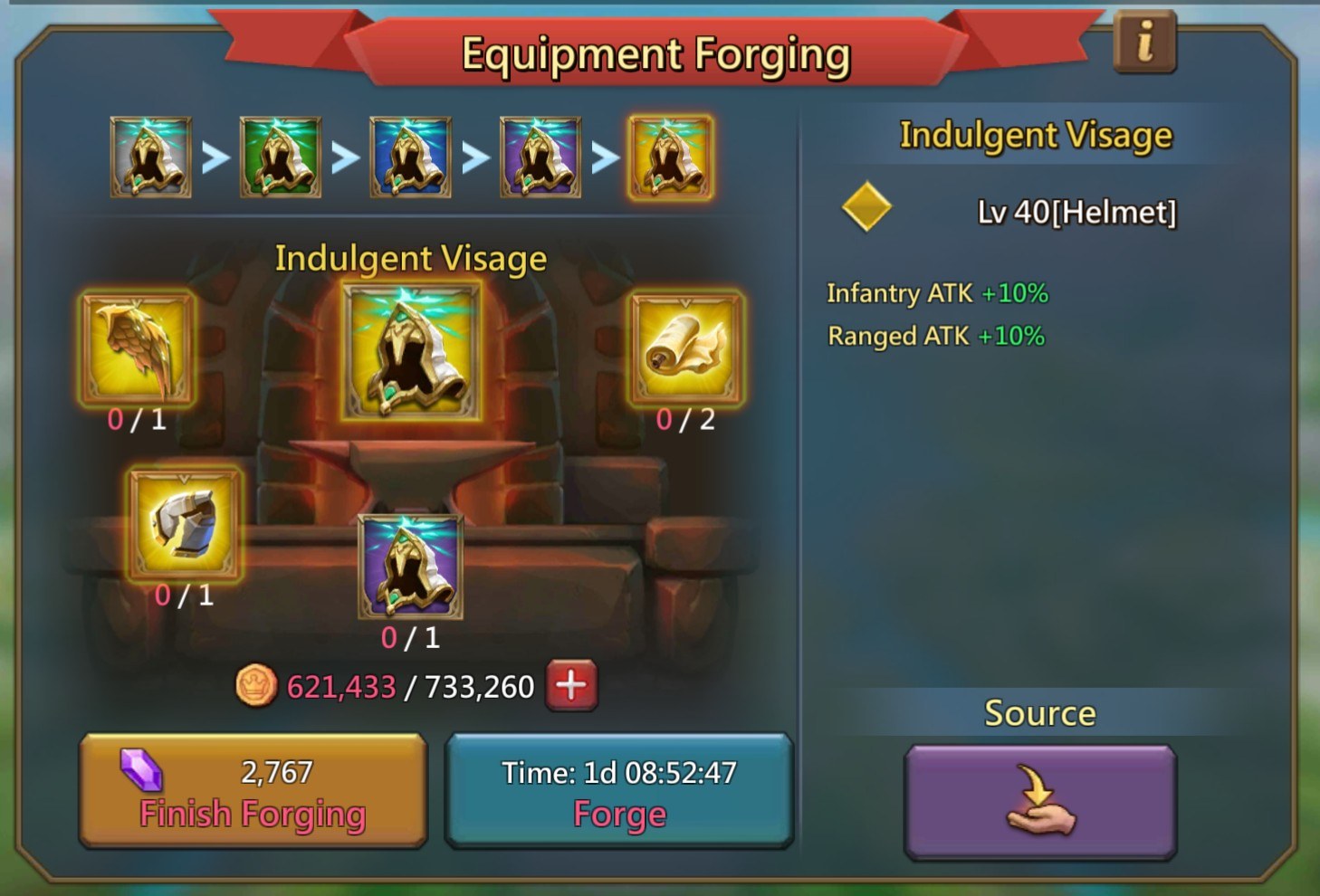 2.
ARMOUR OF THE ABYSS (Armour)
Come through Hell Drider drops, this armour is the truth, because anything that gives you Army attack is superb, and at 5% attack for all troop types you're winning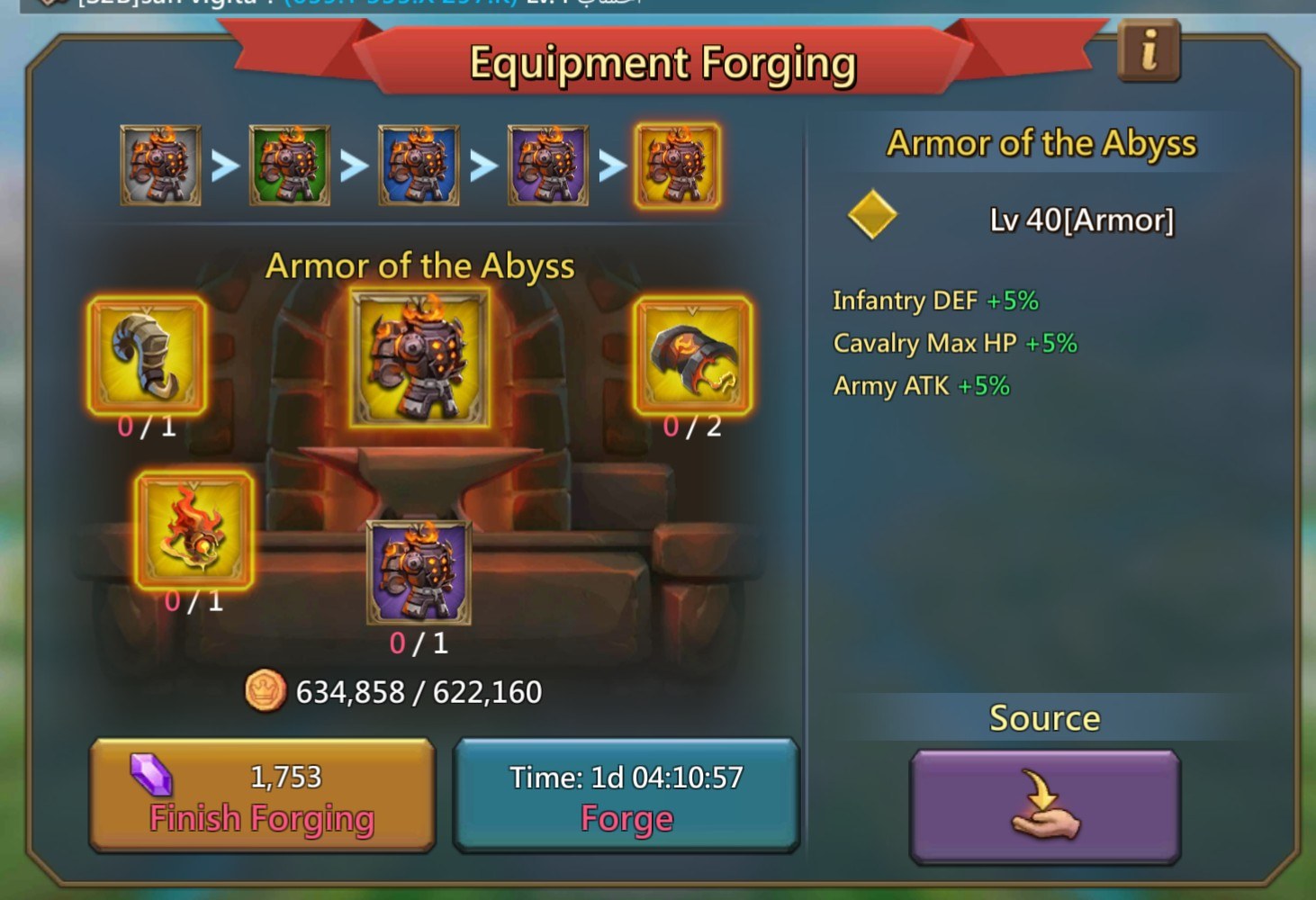 3.
HONEYCOMB CHAPS(Legs)
Queen Bee not to be mistaken for Beyonce is the go to monster. Love this pants, I rock them all the time , outchea giving me 12% cav attack and 12% Ranged attack: add some cav and ranged gems and baby you'll be giving them the runs……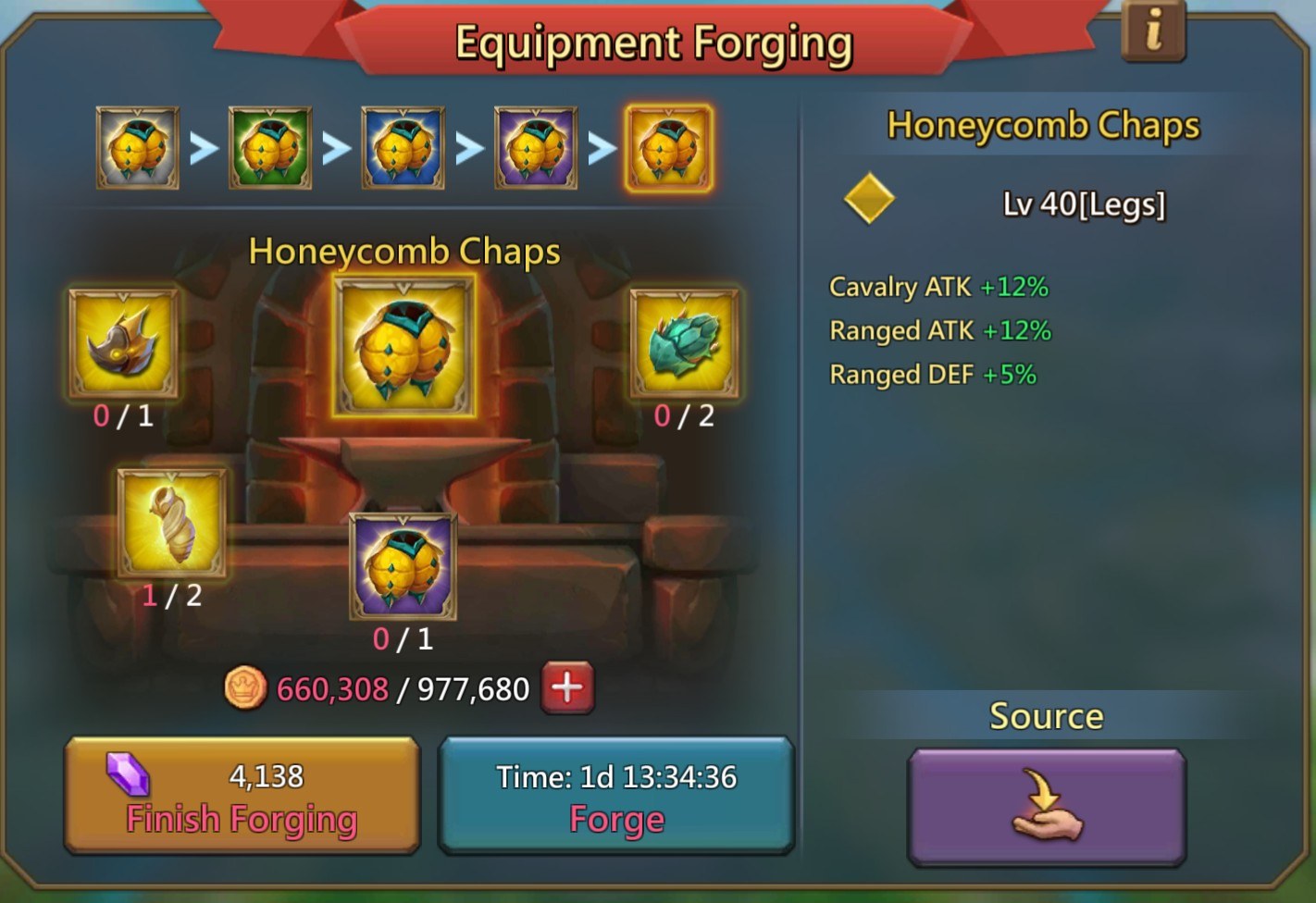 4.
FIERY TOMAHAWK (Main Hand)
This is one of the easiest gears to make, all you need to do is gather, gather gather and you'll have it to gold at no time. To get this baby make rich veins and fields your go to places and you'll have the heads of your enemies.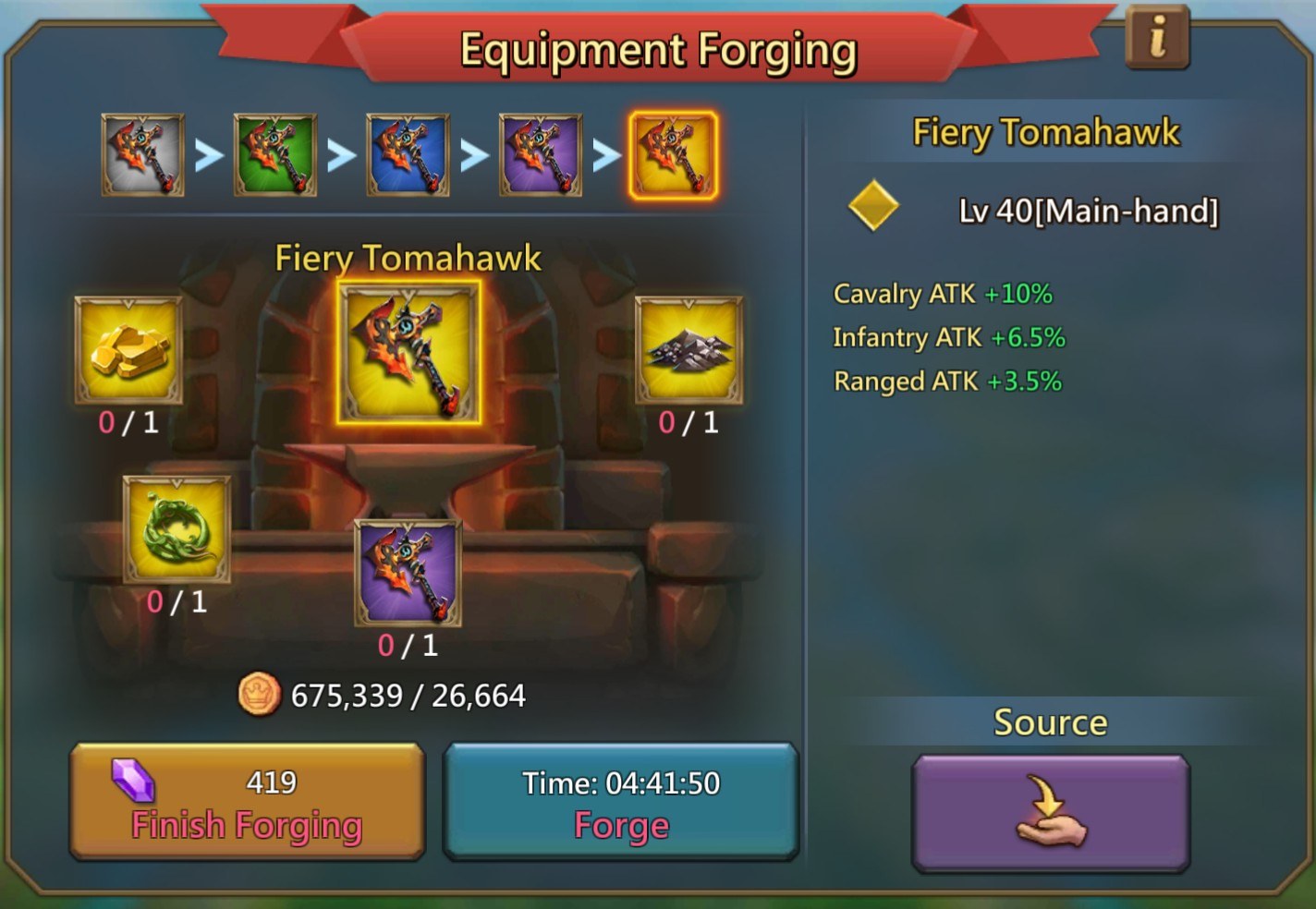 5.
LUNAR SCIMITAR (Offhand)
Attack and HP are two of the most important things you look for in gear and this piece will give you 11.5% Army HP, that means across the board for all your troops. so it's a great investment especially since its from fields and rocks gathering.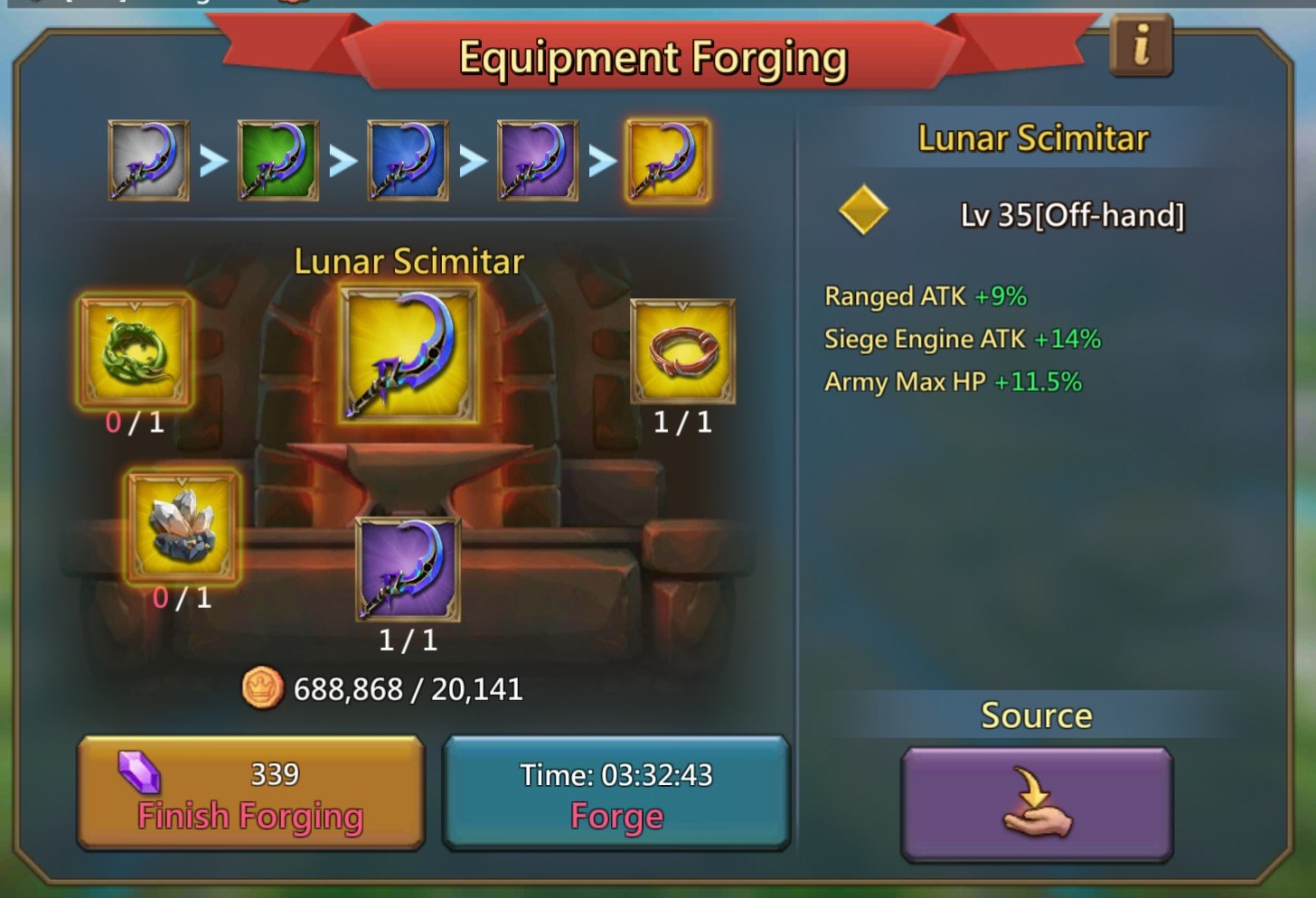 6. ACCESSORIES
a) MYSTIC BOX
Fields, rocks and wood will give you drops for this accessory, coming in at 6% infantry attack , slot 1 filled.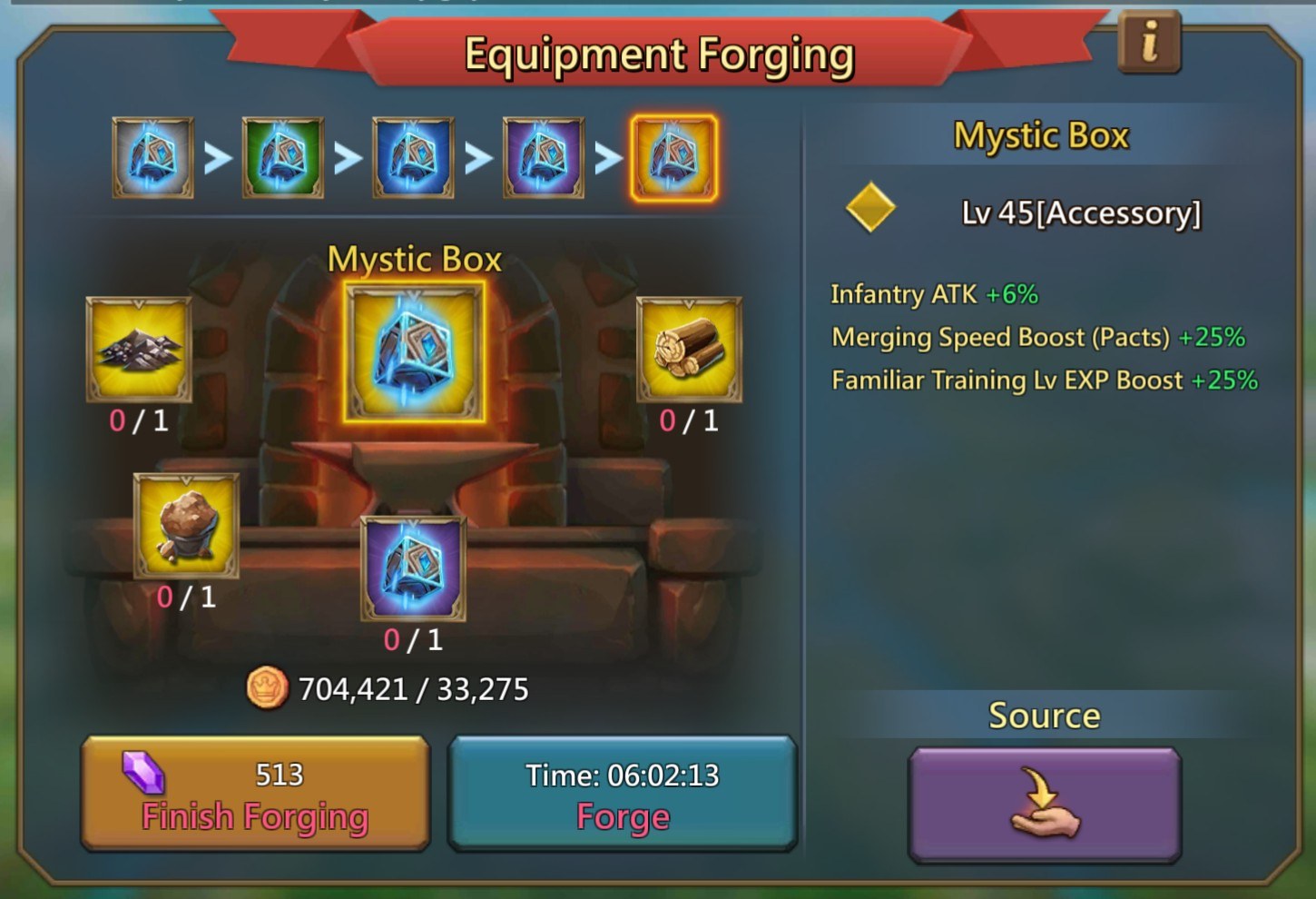 B.
LOST ISLAND RELICS
Remember our HP talk earlier? here you go again, 2.5% army HP, very easy to forge , drops are all from rich veins, food and rocks .This will roundly put you at an additional 6% infantry attack, and 6% ranged attack slot 2 woohoo!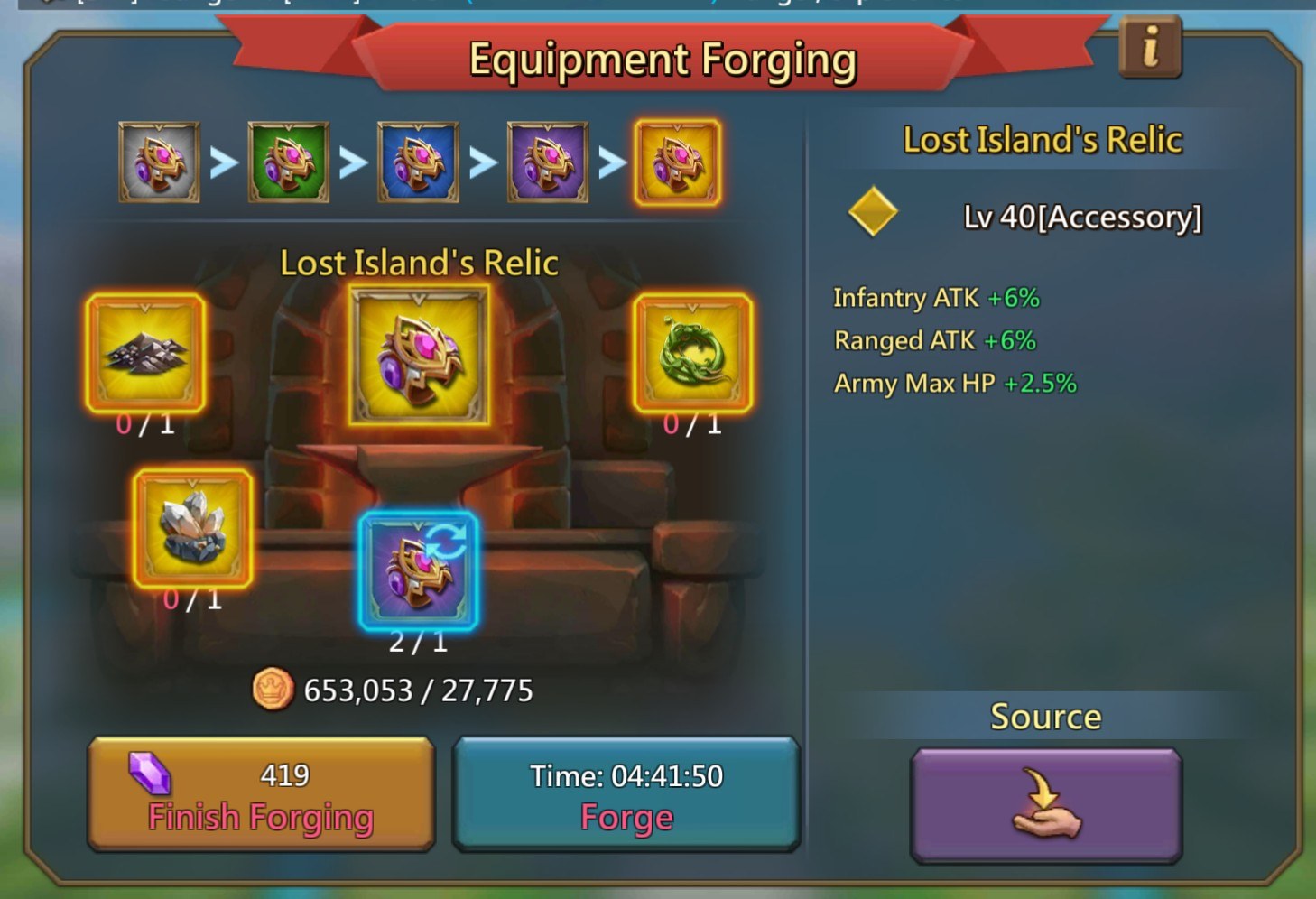 C.
AQUA ANEMONE
Tidal Titan that blue giant will not leave you underwater , he will gladly leave you at 8% infantry and cav attack of 8% get him people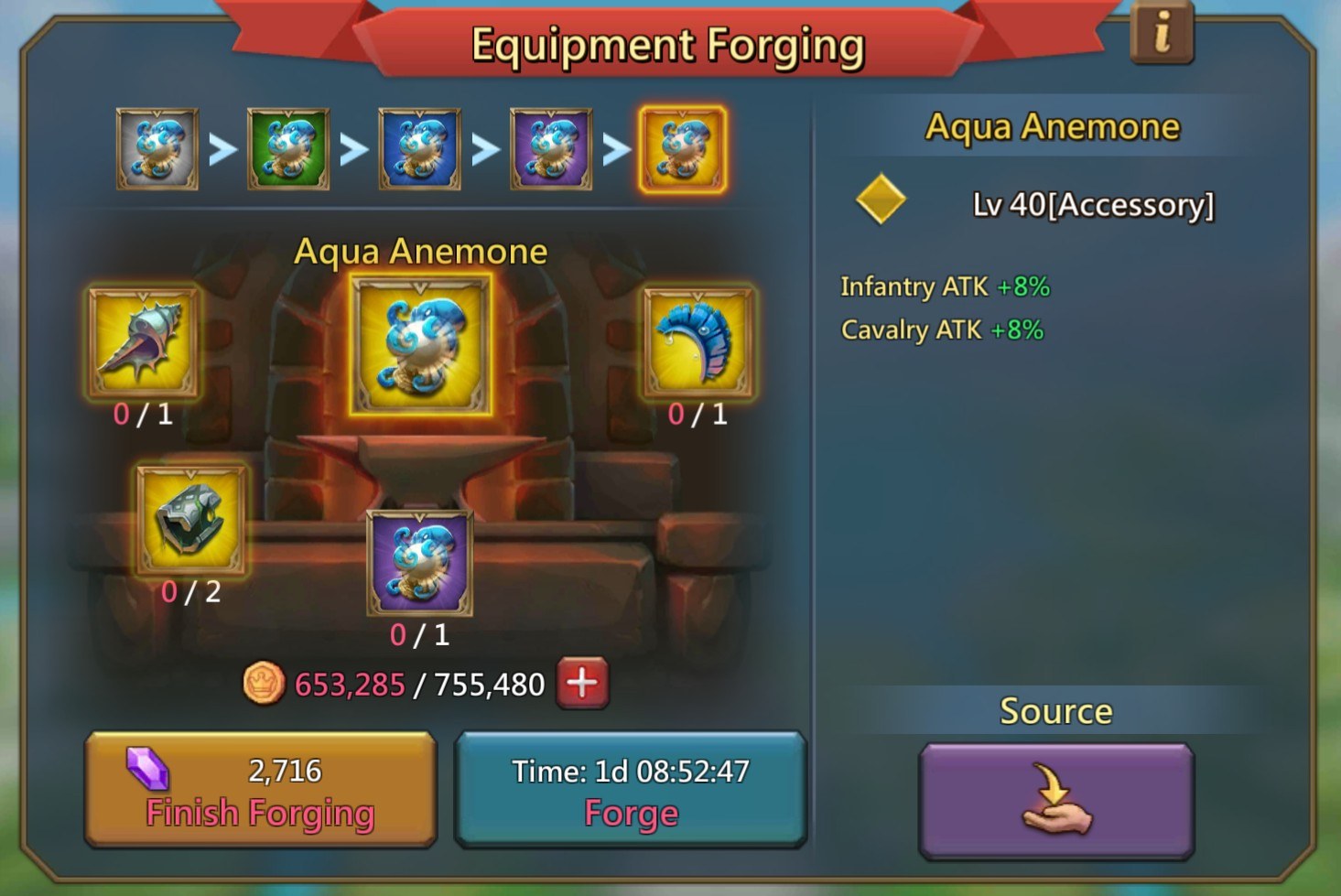 i know youve been told to wait until your gems are atleast purple or gold but a blue gem at 6% additional attack , just sitting pretty , aint nobody got the time, inlay it as you wait to build up to Epic
Why are you still here my warriors, get forging already.
Cheers
Pan
* Posts are created by game users